Jessie Amadio
London, UK
jjamadio@gmail.com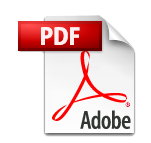 Professional Experience
3D Lighter
Moving Picture Company (Advertising) - London, UK. (Jan 2015 to Present)
Lighting and rendering for commercials using Maya (Arnold) and Houdini (Mantra). CG Supervisor since May 2017.
VFX Lighter
Method Studios - Santa Monica, CA. (Nov 2012 to Nov 2014)
Specialized in photo-real lighting and look-development for over 10 commercials. Extensive experience lighting creatures, efficiently managing asset development alongside large shot lists, working as part of a larger pipeline, and comfortably using both Maya (VRAY) and Houdini (Mantra) interchangeably.
3D Artist
Moving Picture Company - Santa Monica, CA. (Oct 2010 to Oct 2012)
Responsible for photorealistic visual effects for commercials with an emphasis on shading and lighting. Fulfiled generalist roles as needed including modeling, matchmoving, animating, fx animation, scripting, and crowd simulation. Involved in over 20 commercials with clients like Mercedes-Benz, Nike, and DirectTV.
3D Artist
3am Design - Toronto, ON. (March 2009 to Sept 2009)
Responsible for the creation of 3D assets for use in motion graphics spots. Emphasis on texturing and lighting as well as camera animation and composition. Integral part of a small team of artists in a fast passed environment. Strong understanding of production while working with clients like Research in Motion (RIM).
Compositor
Freelance (Aug 2008 to June 2010)
Removed a vehicle and an emulsion scratch from seven shots of a short film and created an animated bumper package and logo for client, Maytree Multimedia. Completed paint work, keying, and wound and muzzle-blast tracking for three student films.
President
Drexel SIGGRAPH Student Chapter (Sept 2009 to June 2010)
Organize and lead weekly meetings of approximately 30 students. Coordinated over 20 Student Session lectures to promote peer education. Lectured on HDRI Lightprobes and compositing essentials.
Film Credits
Jupiter Ascending - Method (2015)
Technical Proficiency
Photo-realistic lighting using Maya (VRay & Mental Ray) and Houdini (Mantra).
Shading and texturing using Houdini, Maya, and Photoshop.
Nuke compositing skills: multipass CG integration, color correction, painting, and HDR creation.
Fur and feather grooming in Houdini, rendering procedurally generated geometry.
Scene and render optimization, rendering with proxies, and managing assets from other packages.
MEL and Python scripting as needed by each production, across softwares.
General knowledge of software beyond lighting, including matchmoving, animation, modeling, and fx.
At ease in Linux, Windows, and Mac.
Education
Drexel University
Philadelphia, PA
Graduated: June 2010
Bachelor of Science Degree in Digital Media
Awards and Honors
Grammys "We Are Music" (Bon Iver) inlcuded in SIGGRAPG Animation Festival 2012
Animation "Paper" included in SideFX's Houdini SIGGRAPH Student Reel (2009)
Selected as SIGGRAPH Student Volunteer (2008/2009/2010)
Dean's List, A.J. Drexel Scholarship, and NSCS (2006 - 2010)
References
A list of references can be furnished upon request.